Pleasant Hill High School
Class Of 1964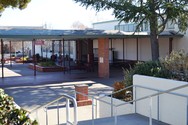 Sandy French Kent
Profile Updated:
October 31, 2018
Yes! Attending Reunion
| | |
| --- | --- |
| Residing In | Walnut Creek, CA USA |
| | |
| --- | --- |
| Occupation | Business Owner..now retired! |
| | |
| --- | --- |
| Children | Jason, born 1972. |
Posted on: Dec 29, 2020 at 2:37 PM
Thank you for your kind remembrance of my birthday. At 74 I am happy just to be alive. I miss the younger years when playing music was such a passion but now I am living that passion through my kids and grandkids. Checkout MeredithPatterson.com she is living the dream. Love you and have such fond memories of your friendship.
Posted on: Sep 30, 2020 at 7:28 PM
Hi Sandy- Happy Belated Birthday !! Hope it was super! Have a great new year!
Posted on: Sep 26, 2019 at 12:26 PM
Many thanks to all of you for your birthday wishes! It's a great way to start the day. I believe as these precious years pass we tend to value are early high school friendships even more, and delight in receiving their birthday greetings! Enjoyed friends and family today, appreciating them even more with each passing year, if that's possible! Best to all of you!
Happy Birthday Sandy. I hope that there is a great event planned for you, on this your special day.
Posted on: Sep 23, 2018 at 4:29 PM
Happy Birthday Sandy
Posted on: Sep 24, 2017 at 3:07 PM
70 the new magic number....if you are like me no one thinks your 70....because of the attitude. Act young and you are! Happy Big one...see you at 80!
Posted on: Sep 28, 2016 at 2:07 PM
Thank you guys for the "Happy Birthday" wishes. The age of 70 is the first landmark age to actually sound old to me. I certainly don't feel old. Like most of you, I still feel like I'm 17! My son was trying to make "light" of it, depending on how you look at it, by baking a chocolate & whip cream cake (great grandmothers receipt), then packing as many candles on the top as he possible could (38 out of 70)........AND then setting them a blaze with a BLOWTORCH!!
Posted on: Sep 16, 2016 at 4:04 PM
Hi Sandy, not sure we ever thought as kids we would make it this far. Have a great celebration of life and birth. Wish you the best.
Posted on: Sep 23, 2015 at 6:27 AM
Hi Sandy...another year and always getting better! Enjoy your birthday and keep having a great time in life...it only gets better as we party on!! Save a dance for me!
Looking Great! My youngest is into all the healthcare and fitness working with Arbonne http://www.merie.myarbonne.com/ Look forward talking with you. If you every need anything for a web site give me a jingle. Your business is obviously keeping you young!!