Pleasant Hill High School
Class Of 1964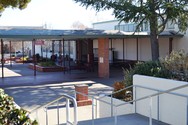 Patrick Heide
Profile Updated:
October 3, 2017
Yes! Attending Reunion
| | |
| --- | --- |
| Residing In | Concord, CA USA |
| | |
| --- | --- |
| Spouse/Partner | Janice Dryer Heide Class 1965 |
| | |
| --- | --- |
| Occupation | Retired From Santa Clara Water District as there Human Resources/Labor Relations Manger. |
| | |
| --- | --- |
| Children | Christie born 1968 is a Estate Manger and works in the Bay Area. Christie has 2 Kids Grace 15 years More… |
| | |
| --- | --- |
| Military Service | Army Vietnam 1966/1967 4th Infantry Fort Lewis Wa |
TODAY IS EASTER. WE ARE HAVING BRUNCH WITH OUR DAUGHTER Julie and family. Sean her husband Ian who 14 and now over 6 feet tall Evan and Owen the twins they are 10 now. Christie are other daughter is going out with friends. Grace is now 16. Max is 11. HAPPY EASTER TO ALL.
We are at Lake Almanor now. Its raining up here today. No golf today. Fishing mite be good
Janice and I enjoy our Lake house. Who's coming up?
Posted on: May 24, 2016 at 9:10 PM
Hi Pat
Happy Birthday Big guy. Hay where exactly were you in Vietnam? I filled many a sand bags when I was at Chu Li.
Posted on: Feb 22, 2016 at 8:11 AM
Well it is that time of year for a vacation. Janice and I are heading to Australia/ New Zealand and the South Pacific for 2 months. When we get back we will head to Lake Almanor for some rest and relaxation. See you this summer. Come up and visit.
Posted on: Oct 23, 2015 at 9:19 AM
We are back home now. We have signed up for a cruise in 2016 to Australia and New Zealand Plus Fiji Tahiti
Today is the Grand Kids day OK let the good times roll.
Time to let the good times roll.
It looks like it is time to head back up to the Lake House. Also time for our annual wine taste up at the Lake. Any one want to go? We are taking off so for the Lake.
Any golfs out there.....OK have a fun rest of the summer.
We went (Janice and I) to the class reunion for 1965 . It was a fun time. We also hit the all classes Picnic. Another fun day We have 2 more Grand sons to take out for there Birthdays. Then it is back to the Lake.
Posted on: Aug 08, 2015 at 8:32 AM
Hi All We just got back from Lake Almanor We have a home up there
We are Back for Janice Class reunion The Class of 1965 See you there at the reunion or class picnic this year.
Happy Birthday to All those Dec babys. My brother birthday is dec 24 He was always mad at me for saying happy birthday and Merry Christmas as I gave him his present.
I hope all our class mates have a great Turkey Day. Go 49ers.